Data
We analyse an LFP recording from
Michon et al. 2016
, made with a 16-electrode "L"-style probe. (Specifically probe number "L2"). The data is filtered between 0.1 and 500 Hz.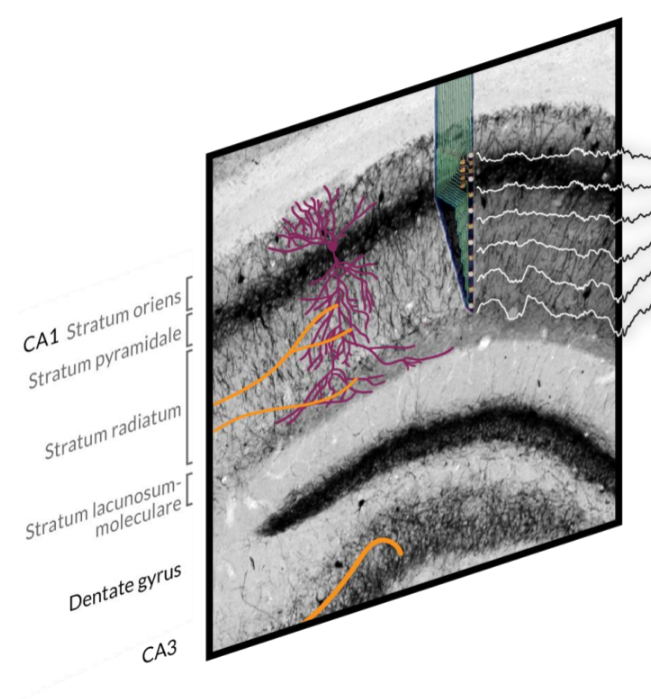 Plots
Each event in the list at the top is represented by two voltage traces: one from an electrode in the pyramidal cell layer (the top trace), and one from an electrode in the stratum radiatum.
The large plot at the bottom gives more comprehensive view of the current event: all 16 channels are plotted (instead of only two), and the plot ranges from 1000 ms before to 1000 ms after the event.
In this large plot, the blue vertical line marks the currently active event. The grey vertical lines correspond to other detected events. The scalebar at the beginning of this plot represents 1 mV.